In his interview, Professor Lerone Martin talked about how the use of tele-evangelism creates a "celebrity preacher" and how they would use their fame to gain fame and luxurious materials. He then mentioned Reverend J.M. Gates, who recorded "Death's Black Train is Coming", and discussed how his success in the recording gained him wealth and notoriety, giving him even more authority. Being in this situation might stir them in the preachers in the direction that they once believed was not right. They might value their success in their business more than the words they preach, which might affect their integrity and might lead them into thinking that they are the one and not the words they are preaching.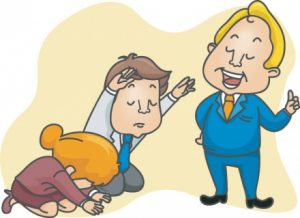 Although technology makes a strong contribution on the changes in behavior of the preachers,
 getting followers in real life.
In the film Hallelujah, it shows how after Zeke became a preacher, he was surrounded by lots of people and looked up to by everyone in the community. Even though he did not make any appearance using technology, being an important figure in the community gave him and his family a great authority, for instance when they were riding on the back of the donkey and cart while everyone was cheering on them from the side of the road. This shows how being looked up by many people boosts the pride of the preaches, with or without phonograph.