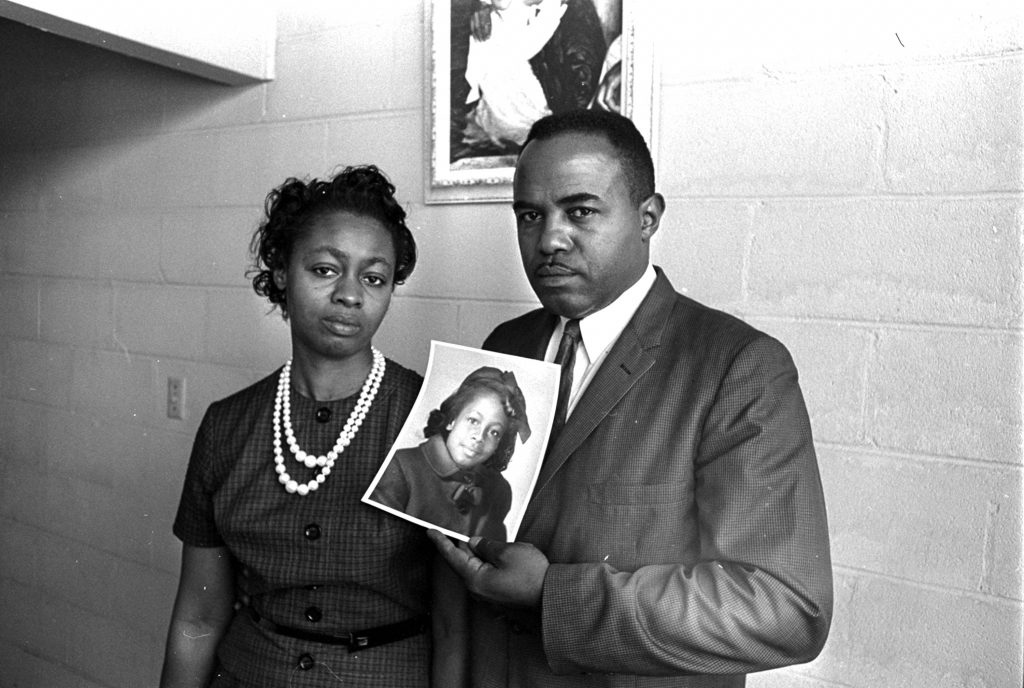 I saw that the negative was way overexposed and I never worried about it any more until after she died. And, I went back to the negatives and I reduced it and then made a print of it, and I realized what a jewel I had.

-Chris McNair regarding a photo of Denise McNair (4 Little Girls).
After watching and reading these articles, I argue that Spike Lee's "4 Little Girls," as Valerie Smith notes, "is much more about the communal context as it is about the four young women." By widening the lens onto the entire community, Lee captures a broader life picture of Addie, Carole, Carol, and Cynthia, and shines a light on the structural racism and hate prevalent in 1950s Birmingham, Alabama, forces that persist to this day.
To reveal who these girls were and what life in Birmingham was like, Lee needs help. That help is Chris McNair, father of Denise McNair. As told by Valerie Smith in her book chapter "Remembering Birmingham Sunday: Spike Lee's 4 Little Girls," "Lee says he knew that he needed Mr. McNair's cooperation to get the other relatives to go along." This revelation by Lee shows that McNair is not any ordinary member of the community, but an "important symbol of the community's ability to heal and flourish even after traumatic loss" (Smith 190). For Lee's purposes as a director and documentarian, McNair is the primary person who can help Lee understand the more extensive, social, and political forces that made Birmingham the center of the Civil Rights Era. By understanding the lives of Addie Mae Collins, 14, Denise McNair, 11 Carole Robertson, 14, Cynthia Wesley, 14, Lee understands the story of Birmingham.
However, how does Chris serve as a double with Spike in understanding his daughter and Birmingham? The answer to this question lies in the importance of photographs. In the "Civil Rights Movement in American History," Leigh Raiford and Renee C. Romano look for one question, "how should the Civil Rights figures, events, and accomplishments be memorialized in contemporary American life and what is at stake in how they are portrayed in the arena of popular culture" (xii). In contemporary American life, the 1963 Birmingham Church Bombing is remembered through the photos of the four girls, as included below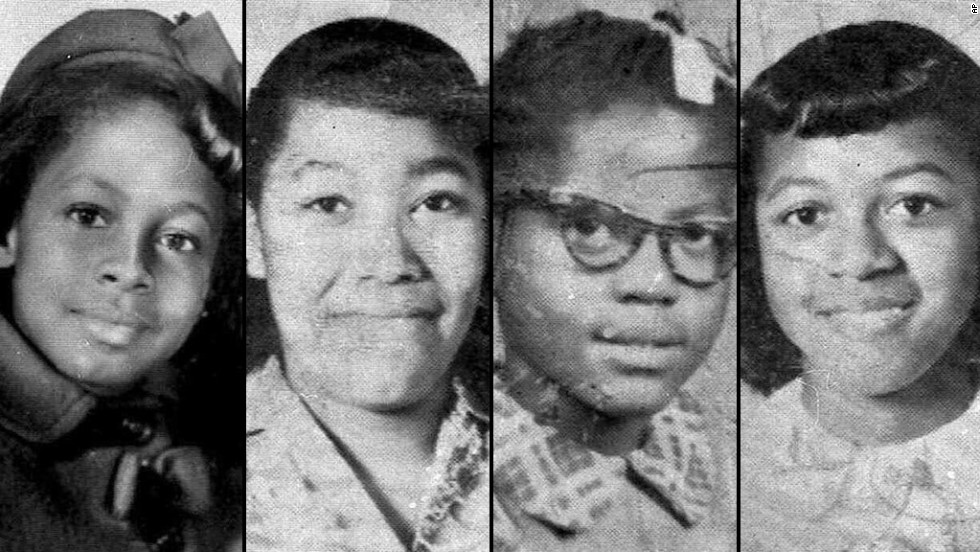 While these images are engrained in the memory of the Civil Rights Era, they do not tell the story of who these four women were and the lives they lived in Birmingham, or, as Smith puts it, "time is frozen for Addie Mae, Cynthia, Carole, and Denise, forever imprisoned in the image of their childhood and adolescent photographs." Lee and McNair attempt to break free from this imprisonment and help the victims "come alive as individuals, as Romano suggests.
The scene within the film where this is most evident is at 1:29:30 when McNair and Lee are analyzing a photo of Denise that is less known in a broader societal understanding. With the film attempting to see past the photographs, Lee and Mcnair attempt to understand, analyze, and connect to Denise's life. As Smith puts it:
Here, McNair positions himself as a documentarian, an artist who takes an image, even one that is flawed, and fashions it into both an expression of his creative talent and a piece of the historical record. This moment in the film suggests a correspondence between Lee's work as director and McNair's as photographer and points to the collaborative nature of their common enterprise.
Despite being a documentarian throughout this film, this moment touches on the lost and distant love Chris McNair and Denise had. Throughout this film, you can see the brutal oppression that the McNair, Robertson, Collin, and Wesley families had to face within Birmingham before and after the bombing that stole their loved ones. By seeing past the photographs, we truly understand the racism and hate that plagued Birmingham then and now.